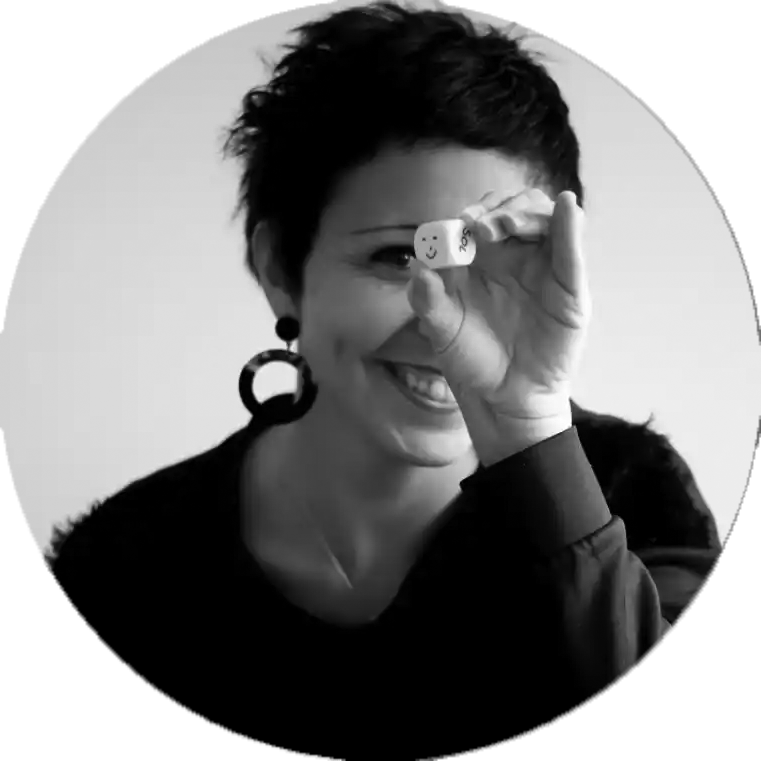 Jana Pacheco She is an art historian, playwright, stage director, performer and creator of accessible projects. She specializes in image dramaturgies and accessible collaborative projects, where inclusion is part of her dramaturgies.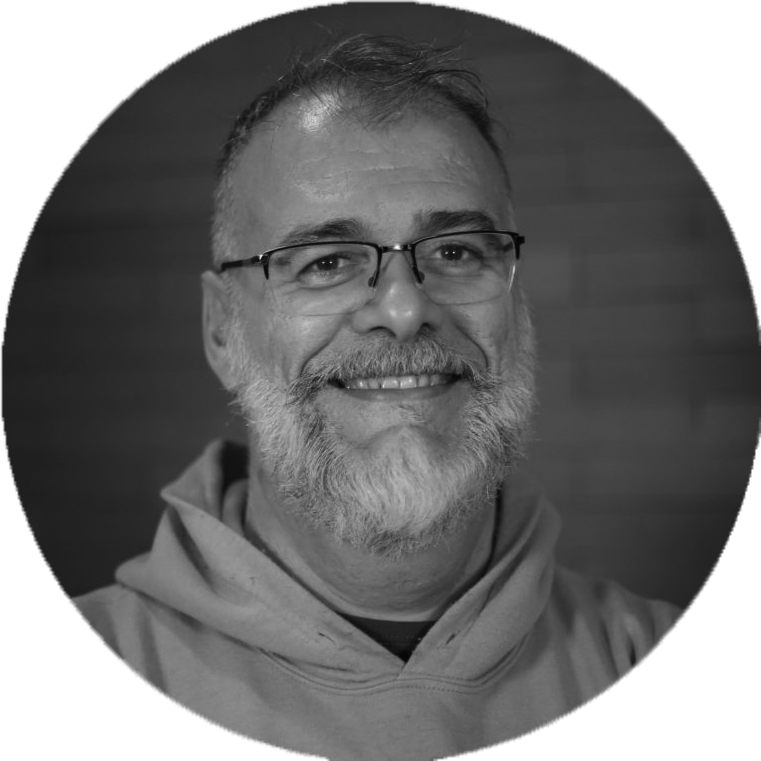 Jaume Belló Artivist and social integrator in La Máxima. Multidisciplinary artist. Acting teacher who has specialized in the pedagogy of the performing arts in the sector of social intervention. Founding member of the company Cía. deBelló. He is Academic Secretary of the CFGS in Theater Performance Techniques and coordinator of the Social Classroom.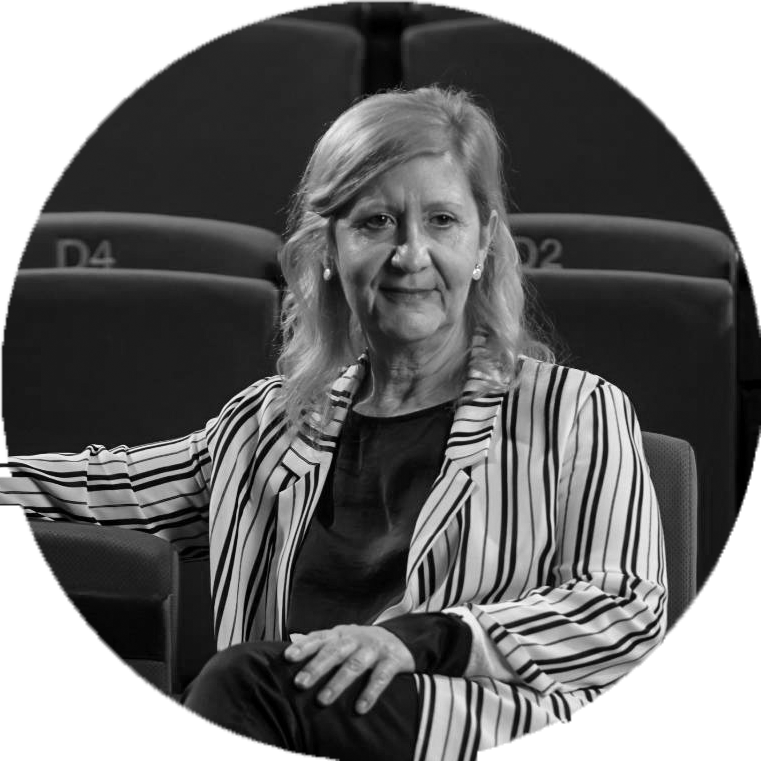 Lola Lara , director of Teatralia since 2016, *although she has been part of the festival's management since 2006, she believes it essential to make some of the festival's shows accessible works for deaf, blind and neurodiverse children. Working in collaboration with Plena Institución, Fundación Once and Fesorcam (Federation of Deaf People of the Community of Madrid), she has worked on the adoption of accessible tools such as LSE (Spanish sign language), audio description and handheld programs in easy reading and pictograms.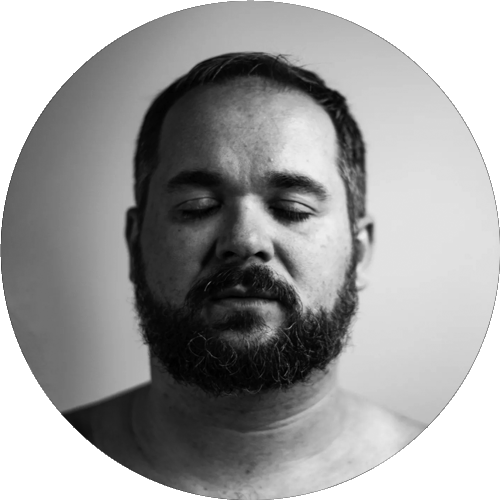 jamp Stick. Graduated from ESAD Malaga. Actor, director, playwright and cultural manager. She has been a teacher of Social Theater for more than 18 years, promoting global inclusive coexistence. His work is focused on Neurodiversity and the use of the body and non-verbal language as a form of communication on stage. Since 2006 he has trained people with Down Syndrome in the Performing Arts at the Arribadown Theater Group. In 2022, he created "Escenautas: navigators of the scene" to promote accessible and close theater culture, an initiative through the Cánovas Theater.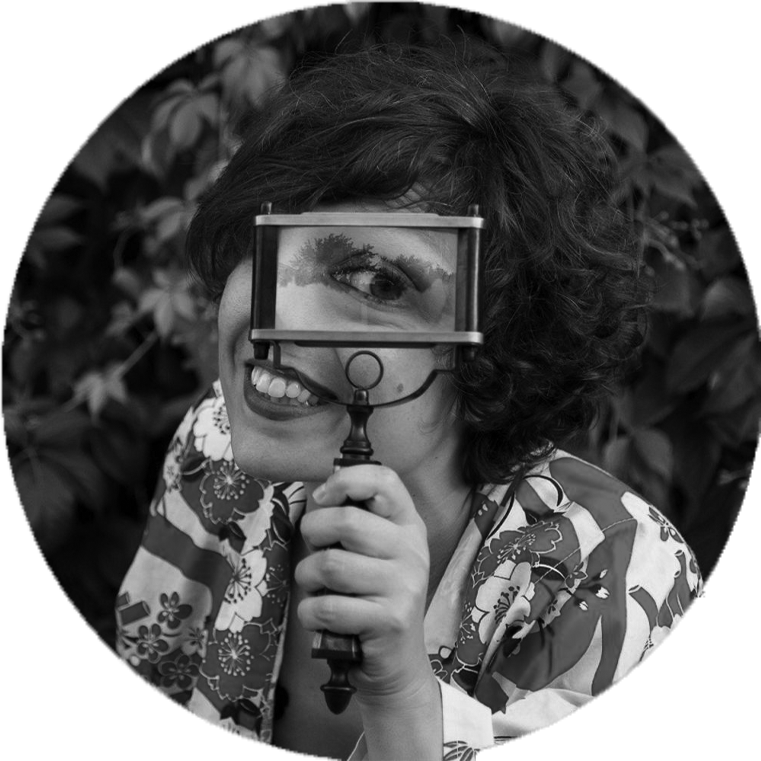 Lucía Miranda is a stage director, playwright and art-educator, she is the founder of The Cross Border Project.
As an artist-educator, she has coordinated projects and supported Applied Theater training for education and social transformation in centers in Spain, Senegal, France, Ethiopia, Bulgaria, Norway, Bolivia, Argentina, Uruguay and the United States.
She holds a Master's Degree in Theater and Education from New York University (Fulbright Scholarship), a Master's Degree in Performing Arts Management from ICCMU-Universidad Complutense and is a member of the Director's Lab of the Lincoln Center in New York.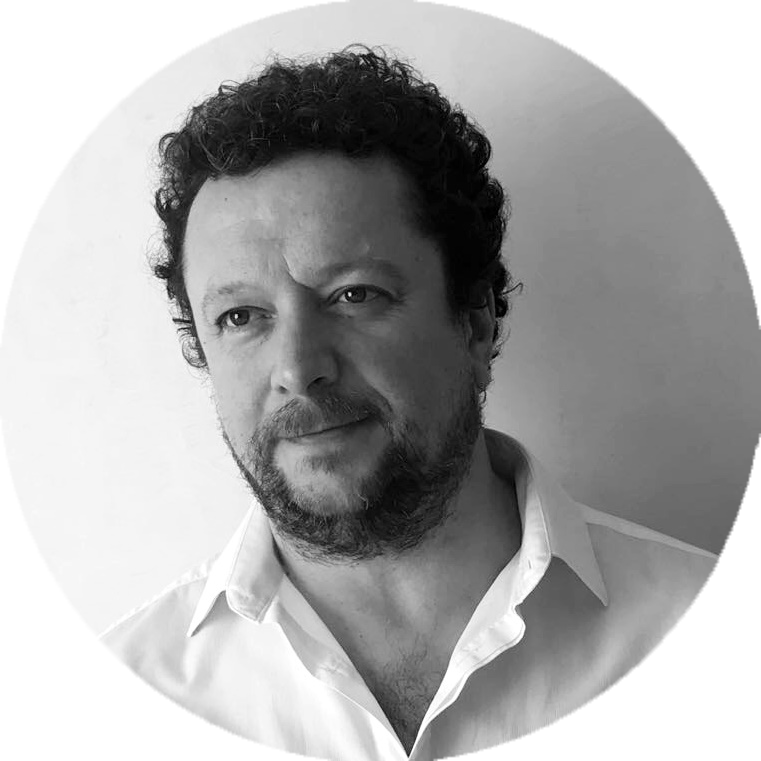 David Ojeda He is one of the people of reference in the field of creation and accessibility in Spain. He has directed, head of the Department of Stage Management at RESAD, has directed the accessible company El Tingaleo for more than ten years, and is currently the artistic director of the Palmyra Teatro company, whose shows are fully accessible in all their performances. Since 2017, he has participated in the Research Group of the Carlos II University, Rethinking Functional Diversity.
Provider of sensory accessibility services for the public company Madrid Destino. Madrid City Council, for the incorporation of measures in different campaigns such as Christmas and Three Kings Parade, Veranos de la Villa, or in spaces such as the Teatro Circo Price.
He is currently designing the accessibility of the entire repertoire of the Compañía Nacional de Danza. In 2021, he created the accessible audio guide for people with visual disabilities for the Spanish Pavilion at the Dubai EXPO.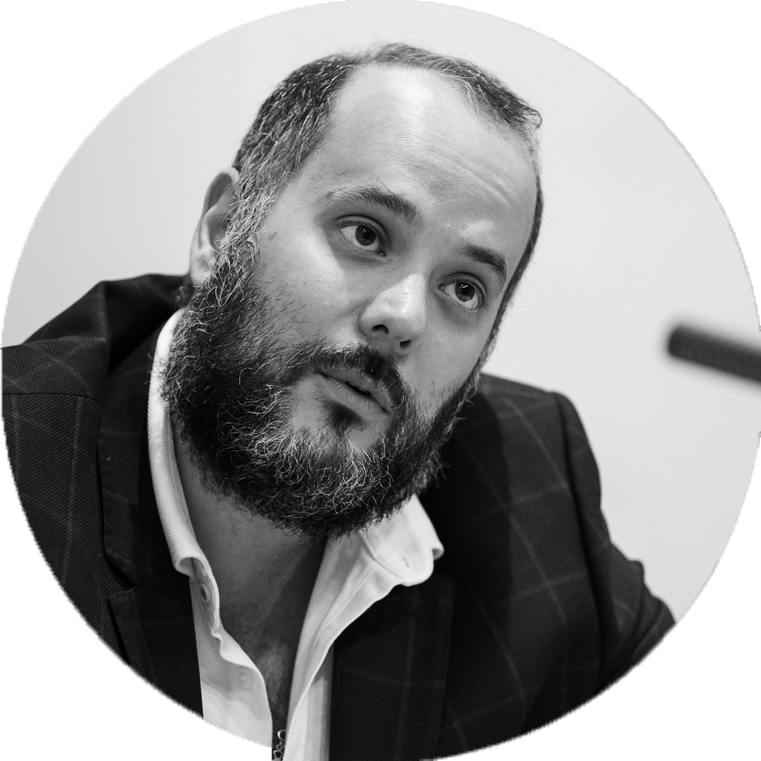 Marco Paiva, He is an actor and theater director. He has worked in various institutions, including the Doña María II National Theater in Lisbon, El Bando, LAMA (Laboratory of Arts and Media of the Algarve), Helena Sá and Costa Theater, etc. He is currently artistic coordinator of the Crinabel Teatro project and founder of Terra Amarela, Inclusive Artistic Creation Platform, which develops its work around accessible culture and inclusive artistic practices.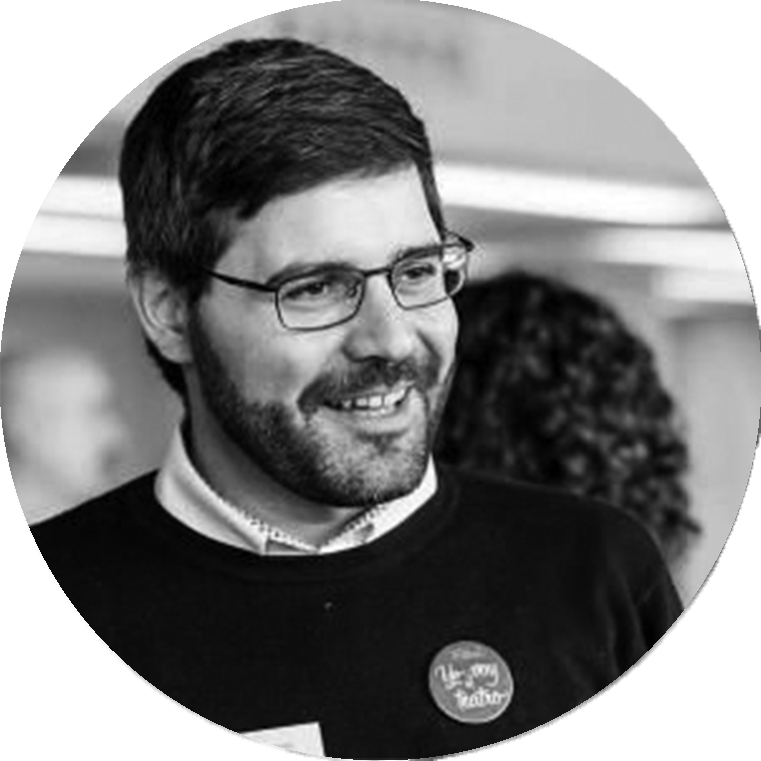 Javier Jiménez. Theater Accessible, a 2011 initiative that has been working to bring culture closer to people with disabilities, offering theaters, companies and festivals accessibility services.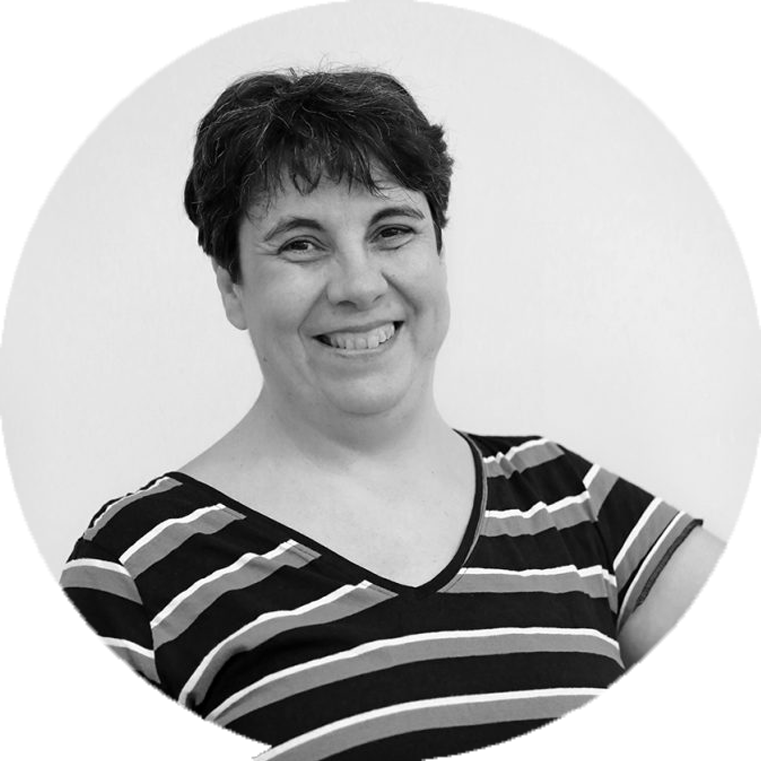 Gabriela Martin León is the president and artistic director of the Fundación Psicobalet Maite León, and has directed family projects such as Surrealism, Un mar de sueños and Jet Lag, where inclusion and accessibility are part of the dramaturgy, and where inclusion is considered as an essential creative element.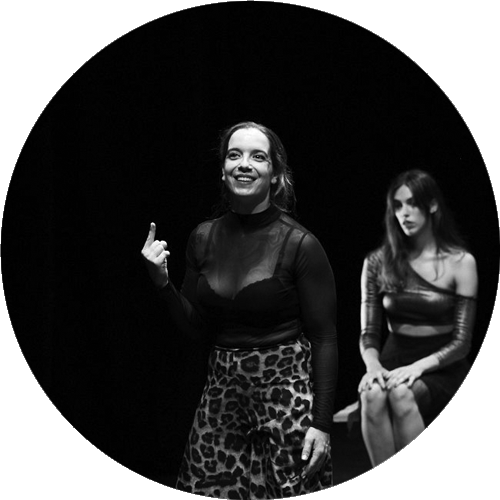 Paqui Romero. After dedicating her adolescence to exploring movement in the world of dance and starting out in the theater with Daidee Veloz, she began her professional career with Raúl G. Figueroa. Between 2010-2014, he condensed a diverse and intense training in which he deepened his knowledge of expressive movement, interpretation and stage composition.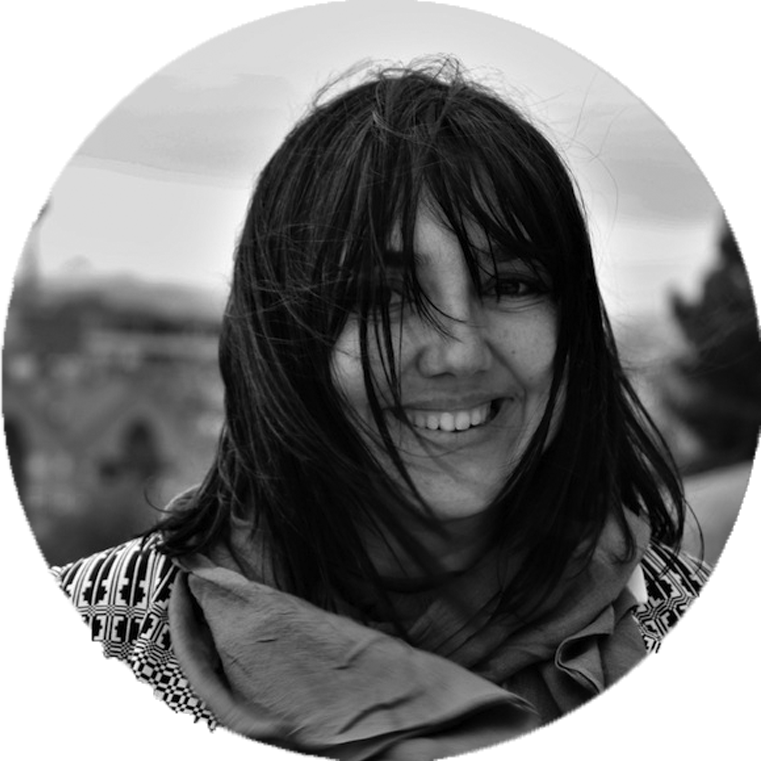 Vanessa San Jose. Responsible for Accessibility and Inclusion in Madrid Destino, Cultura, Turismo y Negocios SA Public Company dependent on the Government Department of Culture, Tourism and Sports of the Madrid City Council. Developing since its incorporation into the public administration in 2017, among other issues, the design, proposal and coordination of universal accessibility actions and policies in a transversal way in the cultural programming of municipal campaigns and events such as the Fiestas de San Isidro, Veranos de la Villa, Festival of Light, Christmas and Madrid City Council Cavalcade, as well as in the centers and spaces managed by the municipal company; Spanish Theater, Fernán Gómez. Conde Duque Contemporary Culture Center and Circo Price, among others.
She is a consultant and trainer, with more than twenty years of experience, in incorporating the perspective of universal and cognitive accessibility in a transversal way in projects of various kinds, in order to guarantee the inclusion and participation of ALL people. Regardless of your support needs, in CULTURE or in any other area of society.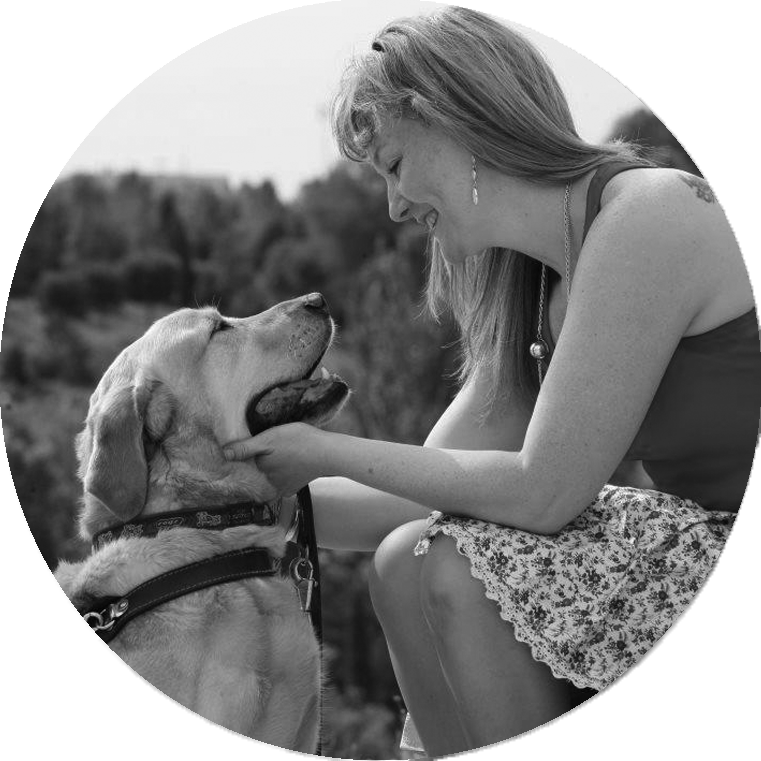 Lola Robles She is a blind actress, and has worked on inclusive and accessible projects directed by Lucía Miranda, Jana Pacheco, David Ojeda, and companies such as Pont Flotanat. Her positive speech has served as a reference for many people with disabilities who want to work for the professionalization of actors and actresses related to inclusive and accessible projects, promoting, especially the need to understand accessibility as a creative element.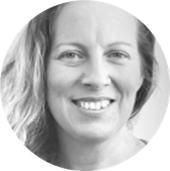 Irene Salas. Facilitator, social teacher, urban dance dancer and founding member of the Teatro del Lazzi company, where she specializes as a Commedia del Arte teacher extolling the role of women in scenic art.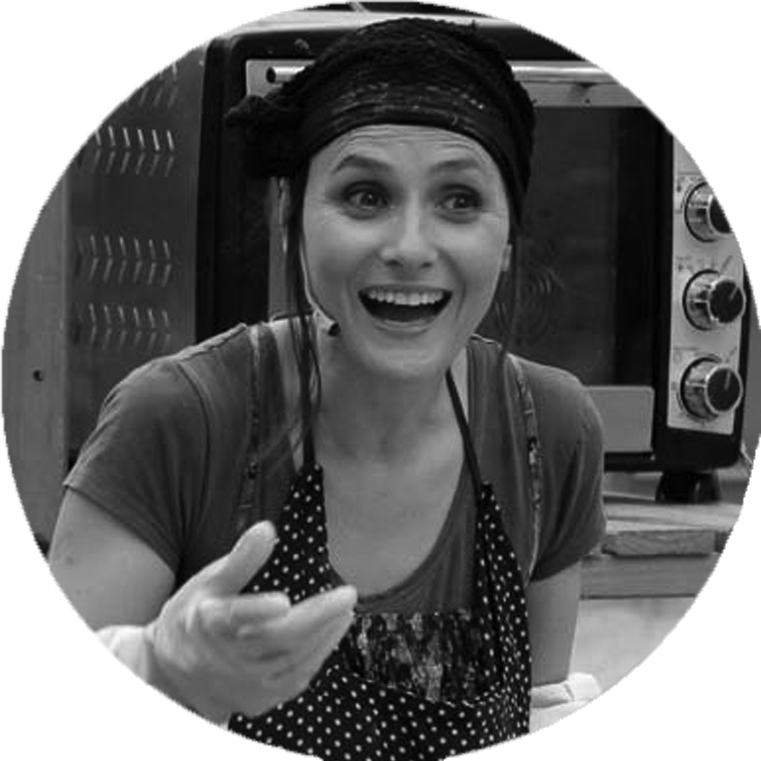 Maria José Frías Artistic director of the company Títeres de María Parrato. She has directed a number of shows where the characters have some physical disability, and where accessibility is a fundamental part of the show.  
Marisa Bugarollas She is a choreographer, teacher and researcher of inclusive creative and pedagogical processes. Director since 2005 of the Ruedapies Danza platform. She belongs to the REdiArt XXI research group of the Carlos III University of Madrid. She currently combines artistic creation with teaching at the Superior Dance Conservatory of Alicante in the itinerary of Social, Educational and Well-being Dance.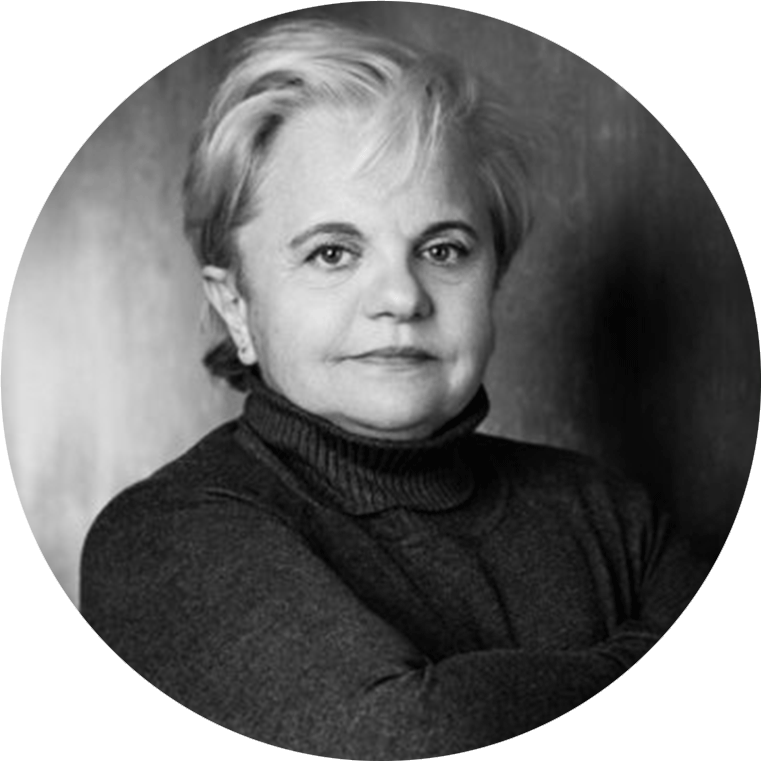 Monica Lamberti  defines herself as a lame actress. She trained in Fine Arts and Performing Arts specializing in comedy, vaudeville, drama and Clown. She has received several scholarships for artistic creation to develop interventions at the Matadero Madrid around diversity, one of them Spoiler, a sensory-temporal journey that she produces and performs herself.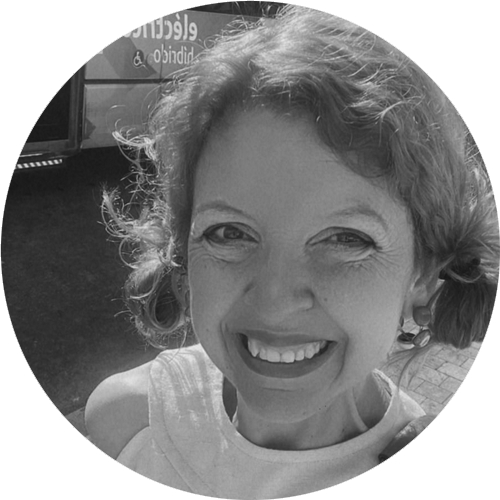 Ana Robles is the mother of Luna, a 10-year-old girl with functional diversity. She is specialized in alternative or augmentative communication systems for non-verbal people and in adaptation processes of literary and artistic texts in Easy Reading.  
With a degree in Geography and History from the University of Malaga and a Master's in Museology from the École du Louvre (Paris, France), she began working as an exhibition and museum technician in 2000.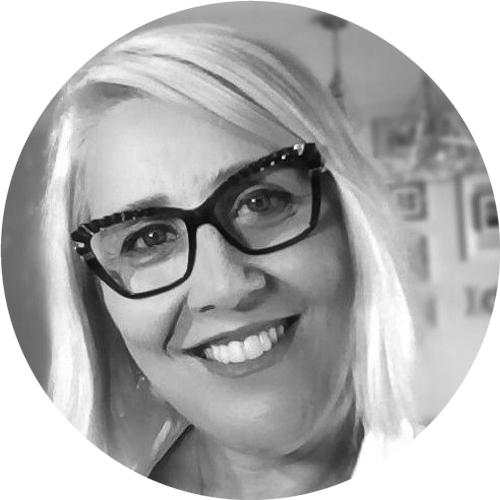 Ana Belén Castillo She has a degree in journalism from the University of Malaga, has developed her professional side, in the press, radio and television through media such as Diario Sur, Agencia EFE, Cope Málaga and PopularTV and Canal Málaga where she has been working as a content creator for 14 years as director and TV host. Since her second maternity, in 2019 she launched the Supercapaces program, from which she gives visibility to children's functional diversity from the perspective of families and the protagonists themselves, boys and girls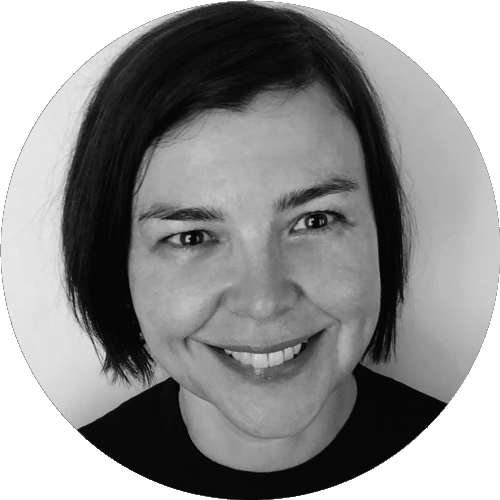 Ginny Manning is a playwright, playwright and writer from Liverpool, UK.
He began his career as a participant in the Liverpool Everyman's Playwrights Development programme. Since then, his works have been performed in national and international venues. He believes that inclusion must be taken into account from the beginning of the creative process and that all children can enjoy the performing arts if we understand the world in which they live.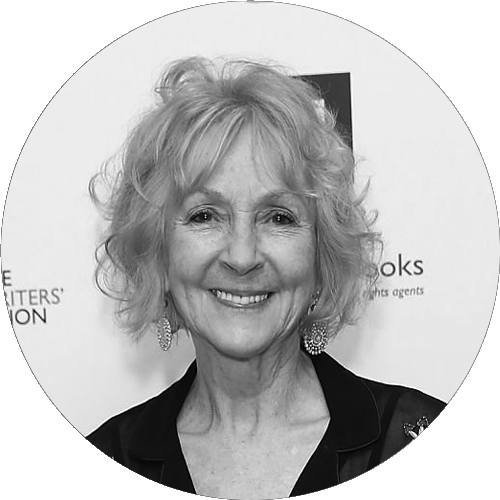 Vicky Ireland , along with Daryl Beeton, created the IIAN in 2008, which became a network of ASSITEJ in 2014. He believes that all children have the right to access the performing arts.
She has been an actress, writer, producer and director on YPT. He was AD of Polka Theater in London for 14 years and has also worked on television and radio.
He is currently an honorary member of ASSITEJ UK and ASSITEJ International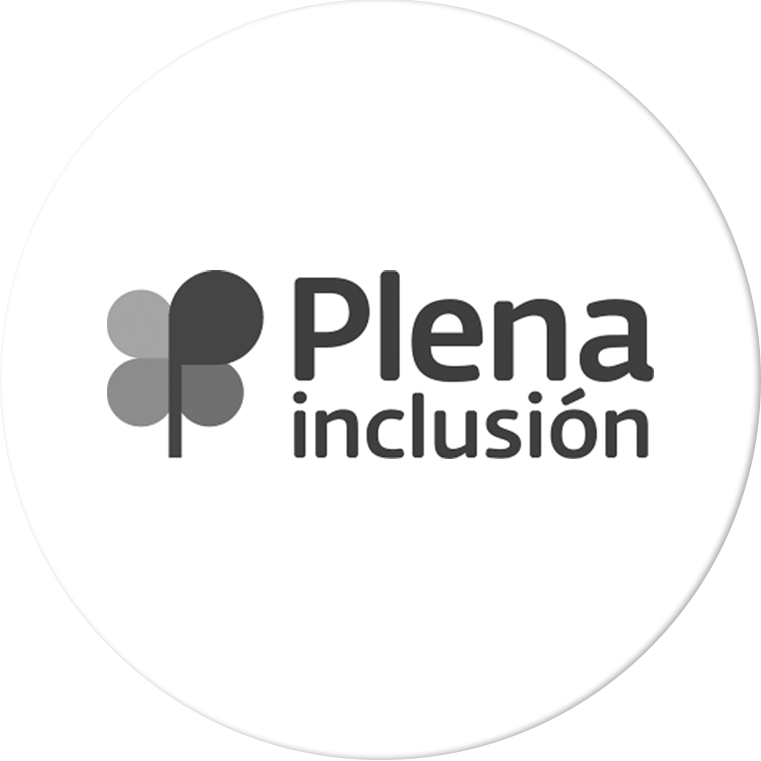 Mary Solanas. Diploma in Hearing and Language and Special Education at the
Complutense University of Madrid. Studies of Interpretation in Réplika theater and Stage Direction in the RESAD. She has worked as an educator with people with intellectual disabilities since 1998 at the Occupational Center, Fundación
Guardianship and Protected Housing.
She currently works as an educator at the Occupational Center of the AMP association and is responsible for the entity's Culture program. She has directed the Atoyaderos theater company for more than ten years, made up of actors and actresses with and without disabilities.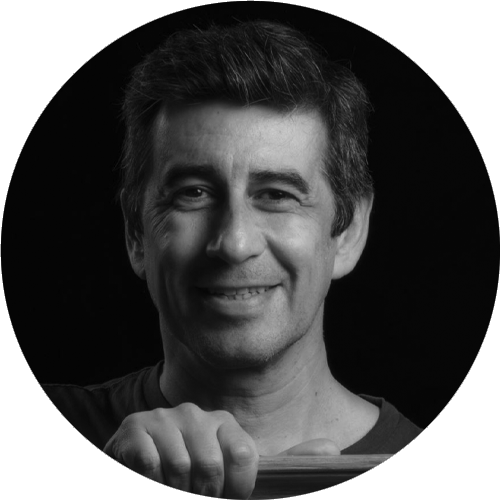 Henry Cabrera. Director and choreographer of the Aracaladanza company. A pioneer in the conception of dance shows for family audiences, his work has drawn attention in Europe and Asia, where he has become a creative benchmark and at the forefront of work aimed at promoting new audiences for the performing arts. 
His stage works have been co-produced by the most prestigious European and Asian theaters, have been seen by thousands of spectators, garnered the favor of critics and won important awards.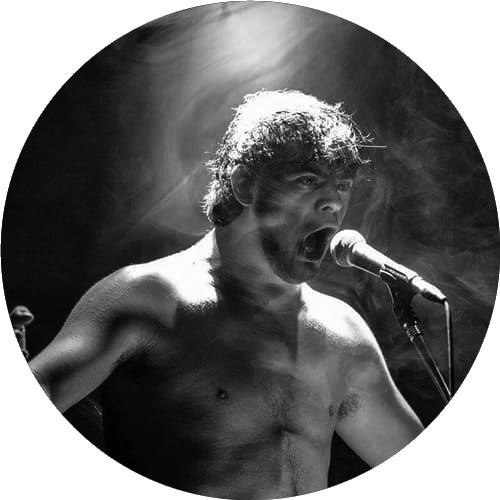 Helliot B.aiza. A dancer trained at the Mobile Dance Creation Center in Seville, he began working at the Company in 2006. He has been part of the cast of "Sometimes" (2006), "Descompasaos" (2008) "Give me a Second" (2011) "Una Ciudad Encendida" (2012) "En Mis Cabales" (2012) by Cía. Joseph Prince, "Meetings and Greetings (I want to be like you when you dance)" (2014), "El Espejo" (2015) short piece premiered at the IX Mobile Scene Festival and received three awards at the Tetuán District Choreography Contest (Madrid): Best Spanish Dance Choreography. To Vanessa Aíbar as Best 'outstanding dancer' and the 'Silvestre La Muela' Creation Space Award. in 2018 premieres 'The Feast of the Bodies' at the Canal Theatres. This same year premieres 'Hellioth' (contemporary dance solo for diverse audiences) for which he won the Seville Stage Award for best dancer.