Aye Cultura Social S.Coop. (La Aye cía)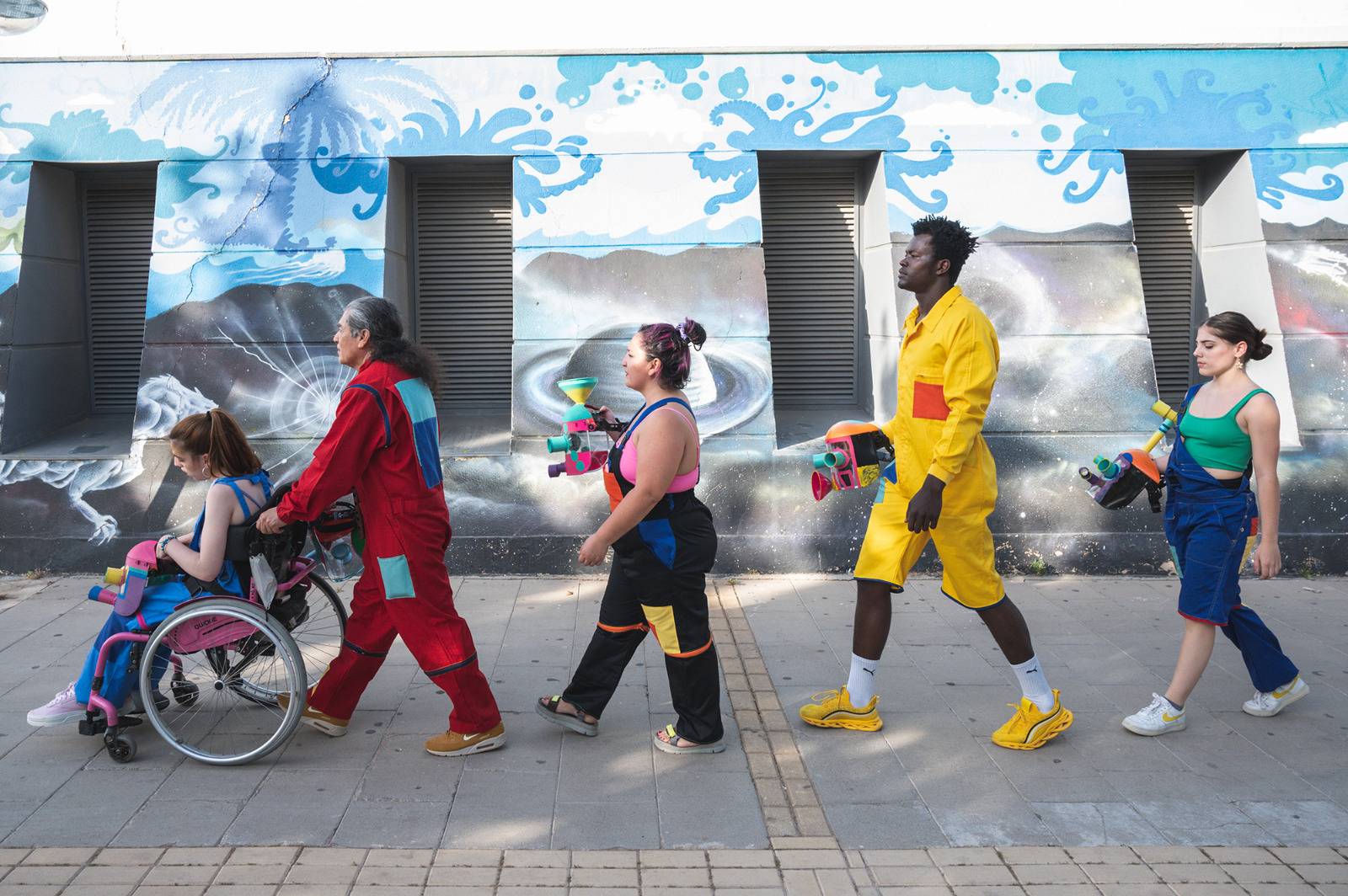 Aye Cultura Social (Murcia, SPAIN) is a cultural entity for social innovation specialized in performing arts.
Founded in 2011 by Susan Ríos and Fran Ros. The company has shown its work in several Autonomous Communities of Spain and in a total of 10 countries.
His participation in the Pirologias Festival of Buenos Aires (Argentina) 2016, the XIII International Exhibition of Contemporary Latin American Dance and Theater-MIT of Ciudad Real (Spain) 2016, the Mediterranean Biennial of Young Art held in Tirana (Albania) 2017 stands out. , Matucana 100 in Santiago Chile 2017, the Eskisehir International Children's and Youth Theater Festival (Turkey) 2018, the FIT 2019 of the Rufino Garay Theater (Nicaragua), the Salvador National Theater, the Manuel Bonilla National Theater (Honduras) or the Participation in the Encounter between neighborhoods, giving training, debating community theater and presenting PERIPLO at the CUT of UNAM (Mexico).
He is part of the organizing committee of the International Congress of Arts and Diversity together with Fundación Cepaim and the University of Murcia.
In charge of organizing the training given by Antón Valén in Murcia (Clown Cirque du Soleil).
He has also developed training, workshops, socio-educational and community projects through the performing arts such as the scenic workshop for interculturality organized by the Cultural Center of Spain in Nicaragua and Honduras of the AECID (Spanish Agency for International Development Cooperation).
Co-founder of the Acceso 44 Platform for Performing Arts and Social Action of Murcia and the APCM Association of Circus Professionals of Murcia. Entity associated with ASSITEJ Spain.
Relationship with diversity: