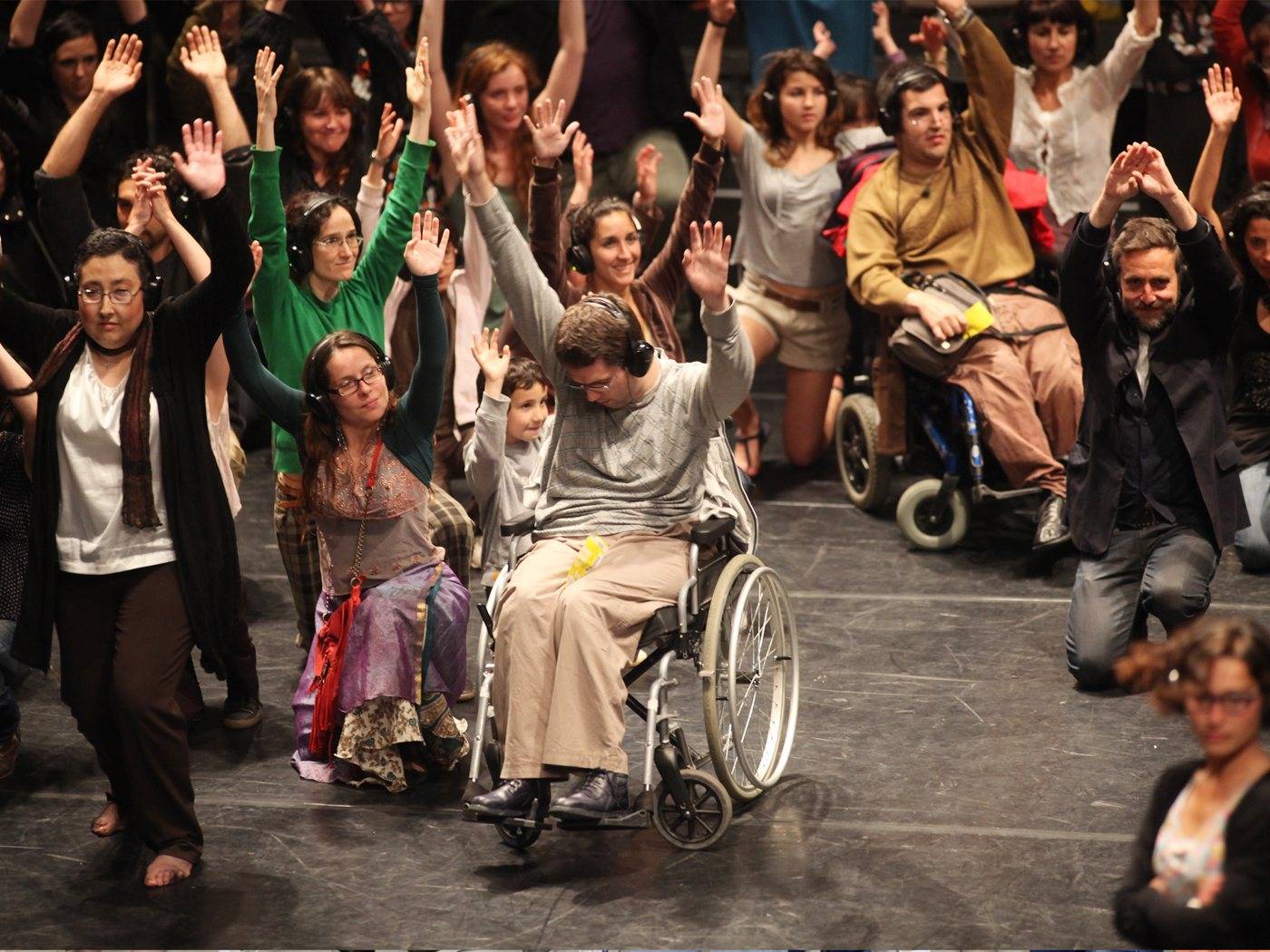 What is About Culture
Access to culture is a right, dignifies the person and normalizes their full inclusion in society. Acerca Cultura was born in 2006 with the desire to improve the lives of people in vulnerable situations, through culture.
A network that believes in the transformative power of culture
We are a network of cultural programmers who come together to facilitate access to culture for people in vulnerable situations through social entities.
We open the doors of culture to all people
Theaters, auditoriums, festivals, unique spaces and museums open their doors so that these groups have access to their usual programming. In addition, we organize training sessions to create spaces for dialogue between the social and cultural spheres.
Social and cultural commitment
Thanks to the complicity of public and private cultural programmers, institutions and patrons, people served by social centers and entities can enjoy unique spaces and experiences.
Purpose, Beliefs and Values
Purpose
We want a more inclusive and just society for the benefit of citizens.
We use culture to achieve this, due to its capacity for social transformation and the improvement of people's lives.
beliefs
Culture is a universal right to which access must be guaranteed without exception.
An inclusive and participatory culture is the engine of social and individual change.
Diversity makes us all grow.
Values
Creativity and innovation in the methodology.
Equity and social justice in politics.
Affection and commitment in relationships.
Transforming vocation based on culture.
Relationship with diversity:
At Acerca Cultura we offer a wide range of shows and cultural activities at affordable prices for people at risk of social exclusion or with disabilities. Commitment to education to build bridges between the cultural and social spheres. The social impact of Acerca Cultura | The transformative power of culture. We eliminate the barriers that prevent people in a situation of vulnerability or in the field of disability from accessing culture, economic, attitudinal, communication and physical barriers. We achieve that culture is a channel and tool of habitual and essential use for social entities to meet their objectives of inclusion, accompaniment and social transformation. In other words, they can exercise their right of access to culture. We promote and help create an inclusive, accessible, empathetic and affective culture, which also works for people's social and cultural rights. We open the gaze of cultural programmers to diversity, so that they include it as a source of innovation and growth, promoting a normalization of inclusive culture, transversally and with commitment over time. We accompany cultural facilities and social entities to find alliances and common work spaces and create sustainable, affective and effective ties.
About Culture Madrid Tel. 677294538 from 10 a.m. to 2 p.m. and from 3 p.m. to 6 p.m. Monday to Thursday and Friday from 10 a.m. to 2 p.m.